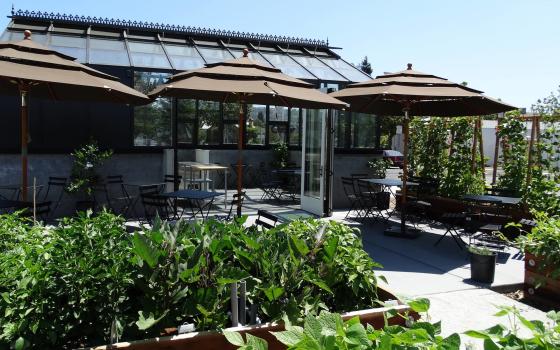 St. Clair Brown
---
850 Vallejo Street
Napa, CA 94559
(707) 255-5591
Small Lot, Hand-Crafted Beer and Wine
Garden Setting
Small Menu
Additional Information
St. Clair Brown is a unique downtown Napa winery and nano-brewery that makes small lot, hand-crafted wine and beer. The beer is brewed fresh daily and piped directly from the finishing tanks to taps at the bar.They will soon be available on tap and in growlers and kegs to go. They also bottle about a dozen wines a year, less than 200 cases apiece, focusing on a small selection of both whites and reds.

Located in a greenhouse and garden, they offer organic delicacies prepared to pair perfectly with both the wine and beer offered on the menu that day. The outdoor location is situated amidst a garden that guests are encouraged to explore. Open Thursday through Sunday. Thursday through Monday during the summer.

Please read our blog about local breweries, including St. Clair Brown!